Theti Club
The Hellenic Tech Investor Club
Investment and Expertise in Greek Early Stage Technology Startups.
Theti Club is a newly founded and the first Tech Angel Group in Greece, that focuses exclusively on high-tech startups.
The Club consists of an 'elite' community of high-calibre individuals (successful Entrepreneurs and C-level Executives) aiming to transform the Angels Industry in the Greece!
Our Mission
Our Mission is to support high-value added technology solutions by filling the financial gap that exists in early-stage funding rounds. 🚀
With the goal to finance 10-15 startups per year, we are looking to become the driving force that will further develop the Greek tech ecosystem!
Join the Club
Be part of an exclusive peer network
Investment Criteria:
Our current core criteria are:
Investment Size
Min 50K – Max 1 Million
• To focus on deep, disruptive, protectable technologies, which confer defensibility and where the disruptive nature would create a market pull.
• To focus on industries where scalability can be achieved without large capex requirements.
• To focus on technologies which are addressing very large, international markets and are therefore scalable (>1 billion).
• To back high-quality individuals who have credibility, emotional intelligence, who are capable of being coached, and who value what our angels can bring to the table.
Sectors
Exclusively focused on Tech companies.
Some of the tech sectors we are interested in: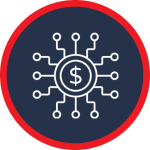 Fintech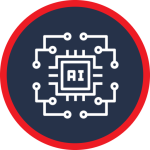 AI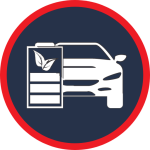 Cleantech
Space & Aviation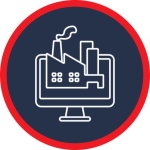 Industry 4.0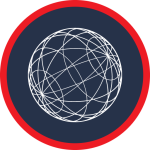 Deeptech
For Investors / Angels
One of THETI CLUB's main activities is to connect potential high-growth startups to our smart money investors.
Our investor community consists of business angels and private investors who are looking to learn about investing in technology projects and want to invest in early-stage, Greek-based, technology startups.
THETI CLUB Investor Profile:
We are looking to work with individuals that have an entrepreneurial background as founders, CEOs, top executives, partners or board members.
We are also interested in working with family offices and venture capitalists that want to co-invest with angel investors.
The ideal angel investor is willing to share his/her knowledge, experience, and business network with the startups he/she invests in.
Benefits of Membership
Be part of an exclusive peer network, and meet individuals experienced in working with technological companies.
Access to a range of investment opportunities and Deal-Sharing among investors.
Opportunity to invest individually or as part of a syndicate and make more sizable investments.
Introductions to venture capitalists for filing up early-stage rounds or leading the next round.
Access to an online member hub where you can view all investment opportunities (coming soon).
Educational programs in term sheets, balanced investment portfolios, case studies, due diligence, and other topics in angel investing.
Increasing investment diversification and the ability to conduct better due diligence.
Support through a range of professional partners.
The majority of the businesses that pitch at our events are registered with Elevate Greece and thus are eligible for a tax deduction upon investment, this will be made clear during the presentations, allowing members to browse with this in mind.
For Startups
We are looking for companies that are ambitious, innovative, with clear plans for growth, in the early stages of development, young and fast-growing.
If your business fits our investment criteria, please send us details of your investment opportunity for review.
You should include an overview of the company along with a financial summary outlining how much funding is being sought and how it will be used.
We invest exclusively in Tech.
Our investor readiness program puts the startups in the best possible position to secure investments.
The group will support the founders in their journey.
We provide a full feedback report after each pitch.
Our online member hub will showcase the business proposals to all of our members and co-investment partners (coming soon).
We have access to co-investment partners for larger deals.
We guide businesses through the investment journey, from start to finish.
Understand the journey to investment
If you're looking for funding simply click the register button to complete the application.
We will then be in touch to discuss your funding options and growth challenges – normally within 2 weeks.
3. Invitation to Interview
You may be invited for an interview and given some assistance to help you get ready for our process once we have received your acceptance of our Terms and Conditions which we will sent to you.
You will need to prepare a detailed summary of the THETI ClUB format and your pitch deck 2 weeks in advance of any pitch event. Our standard format is a 10 minute pitch with 10 minutes of questions.
You will then be expected to present your business and your plans to our team of investors.
6. Negotiate your investment
You will be notified about the expression of interest that then emanates from our Angels, and follow-up meetings will be arranged.
news
Meetings & Events
We are very excited to announce that THETI CLUB – The Hellenic Tech Investor Club has participated … Read more

---

We just completed our 2nd Investors' Meeting, 5 tech startups pitched for money and expertise … Read more

---
VALUE
Insights & Resources
Having launched the first Tech Angel Club in Greece and after 6 months in operation, … Read more

---

We are excited to announce the signing of an MoU, between The Hellenic Tech Investor … Read more

---
Partners